Hidekazu ASHIDA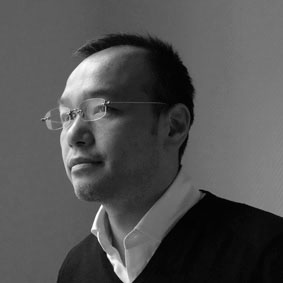 PROFILE
Born in Osaka in 1969. Hidekazu Ashida graduated in Design from Tokyo Zokei University in 1992.
He started his career at Noritz co.,ltd, a japanese company making for Kitchen, Bathroom and boiling system, where he designed Japanese bathrooms and air conditioning systems.
He joined Takaichi Architect & Associates in Tokyo in 2002, where he designed elements to be included in architecture, but also daily life objects.
In 2005, he set up ASHIDA DESIGN in Tokyo. Since, he has been working in various fields (industrial design – electric appliance, kitchen appliances…, interior design, graphic and packaging design, design consulting) and has won competitions and design awards for his works. In 2012, he settled in Paris, where he now lives most of the time.
AWARD
1998 Living Design Center 1st goods design competition/ Award Winner
1999 Japan Better Living Association/ Design Prize
2001 Designtope 1st Bussiness Bag competition/ Award for Excellence
2002 Living Design Center 7th goods design competition/ Semi Grand Prix Award
2005 Sekisui Product Design Competition/ Grand Prix Award
2007 Japan Good Design Award/ Award Winner
2008 ISOT Stationery of the year/ Award for Excellence
2010 Japan Good Design Award/ Award Winner
2011 Japan Good Design Award/ Award Winner